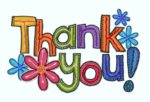 Thank you to all the volunteers, the parents, the community and the Tunes & Tapas committee that made Tunes & Tapas 2018 a success!
A very special thank you to the many student performers for a wonderful evening and to Ms. Moss for coordinating the many groups! You all were amazing!!!
Together you have made this a really great and memorable event and together we raised the funds to support music at AB! Thank you everyone for your amazing support and contributions!